One of the best ways to rack up rewards points is with credit cards. The problem for many of us is that there are only so many things we can pay by credit card. That's where Plastiq comes into pay.
Plastiq Bill Pay Basics
Plastiq is essentially a bill pay service that lets you pay virtually any expense by credit card. There are two common reasons people may want to use this:
Because they value the rewards offered by credit cards
For cash flow reasons (maybe someone has a 0% intro APR offer on a credit card, and sees this as a good opportunity to pay a bill)
I'm focusing on this entirely in terms of the rewards aspect, since in general I recommend doing everything you can to avoid credit card financing, given how high the fees can be. At the same time, I understand that some people like a 0% intro APR offer on a credit card, so no judgment.
Which Credit Cards Can You Use With Plastiq?
Plastiq allows you to pay with most major credit cards, including those issued by American Express, Mastercard, Visa, Discover, Diners Club, and JCB.
There are restrictions with some issuers regarding what kind of payments can be made, and you can read more about that here.
How Much Does Plastiq Charge?
Plastiq charges a fee of 2.5% for payments made by credit card. Plastiq does frequently offer promotions that can get you a better rate than that. I'll talk a bit more about the value proposition of that below.
Does Plastiq Have A Referral Program?
The easiest promotion that everyone should be eligible for is Plastiq's referral program. The rewards currency of the referral program is "Fee Free Dollars" (FFDs). Each FFD is good for one dollar of bill pay without any sort of fees.
If you're referred to Plastiq by someone you get 500 FFDs, and the person referring you gets 1,000 FFDs. Sometimes they have further promotions offering FFDs.
What Payments Can You Make With Plastiq?
Plastiq allows you to pay for all kinds of things, including (but not limited to) auto leases, auto purchases, business services, club fees, mortgages, contractors, employees, insurance, legal services, rent, tuition, taxes, utilities, and more.
How Does The Process Of Paying With Plastiq Work?
The process of making a payment with Plastiq is easy.
The first step is that you have to add the recipient to your Plastiq account, which includes adding their name, address, preferred payment type (checked, wire, or ACH), and some basic details about the type of payment you're making.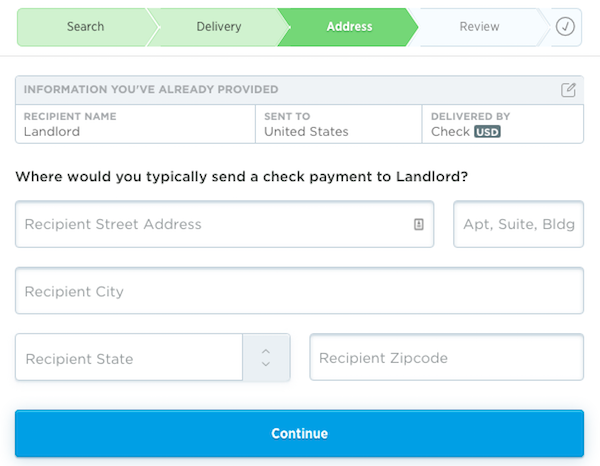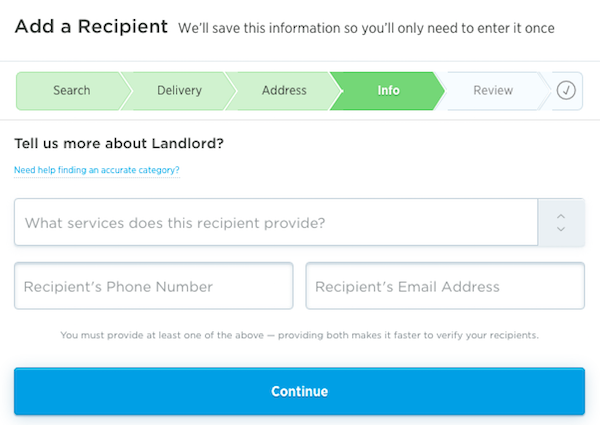 Then you have to enter your payment amount, which includes entering all your credit card details (if they're not already saved to your account).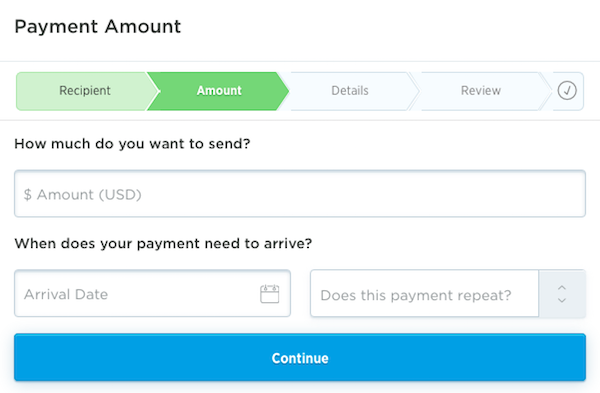 You can save credit card details as well as information about the people you're paying on your account, and you can even set up a recurring payment.
How Does Plastiq Pay Your Recipient?
Once you've gone through the process of submitting the payment, Plastiq will make the payment on your behalf, with the following options:
You can pay by check, and the check will be delivered within eight business days
You can pay by wire transfer, and domestic transfers take place same or next day, while international transfers take 1-3 days
You can pay by ACH bank transfer, and funds can be deposited in the recipient's bank account as soon as next day

Is Using Plastiq Worth It For The Rewards?
Plastiq opens up a whole new world of credit card payment possibilities, though at the cost of a 2.5% fee. So the question becomes, is it worth generating credit card spending at a cost of 2.5%?
My personal take is that it's not generally worth generating credit card rewards with a 2.5% transaction fee, but there are some circumstances where it could make sense.
Let me actually state upfront that I do pay my personal income taxes by credit card. I can do this at a cost of 1.87% through a different service (Pay1040.com), and that's a price that's very much worth it to me.
For example, the Chase Freedom Unlimited® (review) earns 1.5x points per dollar spent, and in conjunction with the Chase Sapphire Reserve® Card (review) you can get the maximum value out of those Ultimate Rewards points.
Personally I think it's very much worth picking up Ultimate Rewards points for ~1.25 cents each, as I value them at significantly more (~1.7 cents each).
But what about a 2.5% rate? Under what circumstances could that make sense?
If You Need To Complete Minimum Spending On A Credit Card
It could be worth using Plastiq if you're struggling to meet the minimum spending on a credit card, but being able to pay expenses by card would help you.
For example, say you get the Ink Business Preferred℠ Credit Card (review), which offers 80,000 Ultimate Rewards points after spending $5,000 within three months. If being able to pay bills by credit card would help you reach that, it could be well worth it.
Paying $125 for the ability to unlock a huge welcome bonus, plus the points you earn for that $5,000 of spending, could very well be worthwhile.
This could even work well for other credit cards with much bigger spending requirements. Take for example the British Airways Visa Signature® Card (review), which offers a bonus of 50,000 bonus Avios after spending $3,000 within the first three months, plus a further 50,000 bonus Avios after spending a total of $20,000 within the first year of account opening.
Say you could easily spend the $3,000, but would struggle to pay $20,000 without using Plastiq. Spending $17,000 with Plastiq would cost you at most $425, but you'd earn a total of 67,000 additional Avios (17,000 Avios for spending, plus 50,000 bonus Avios). I'd say that's well worth it.
If You're Unlocking Some Threshold Bonus
There could be huge value in generating incremental credit card spending with a 2.5% fee. In addition to the general return on spending offered by cards, some cards also have threshold bonuses, where you get a further bonus if you spend a certain amount.
To give one example, the World Of Hyatt Credit Card (review) offers a Category 1-4 free night certificate when you spend $15,000 on the card in a cardmember year, plus two additional elite nights for every $5,000 spent.
So let's say you're expecting to end the cardmember year having spent $10,000 on the card, and have no easy way of increasing that. It could absolutely be worth using Plastiq for that $5,000 of spending (at a fee of no more than $125) so that you can get a Category 1-4 free night certificate, 5,000 more points, and two more elite nights.
If You Value Rewards Highly/Have Really Good Cards
Perhaps there are some cards where it could be worth outright generating spending for a 2.5% fee. For example, the Blue Business® Plus Credit Card from American Express (review) offers 2x Membership Rewards points on the first $50,000 spent every calendar year. If you wouldn't otherwise max out the spending category on that card, I'd absolutely want to pick up Membership Rewards points for 1.25 cents each.
Similarly, the Citi® Double Cash Card (review) is currently a no annual fee cash back card that offers 1% cash back when you make a purchase, and 1% cash back when you pay for that purchase. While we're still waiting to learn the exact details, it appears that these points will soon be transferrable to Citi ThankYou points, meaning this card could earn 2x ThankYou points on all purchases, which would be amazing.
If that's the case, this would be a game changer for using Plastiq, as I'd absolutely pick up ThankYou points for 1.25 cents each, personally.
If Plastiq Has A Further Promotion
Plastiq does sometimes have further promotions that lower transaction fees significantly. In those cases it could be worthwhile to just use a good card for everyday spending.
This is also one of the reasons I recommend signing up for Plastiq even if you don't have immediate plans to use it. They often have targeted promotions for members, and the only way you'll get those is if you sign up.
For example, just a few days ago I received an email for an incredible targeted offer. Plastiq is offering a 1% fee on up to three payments of $10,000 each, as long as I set them up to be processed by September 30. That's an incredible deal.
Plastiq Summary
Plastiq is an awesome service to keep in mind in situations where you could use more credit card spending. Plastiq has a standard fee of 2.5%, though they also sometimes have promotions that make using Plastiq cheaper.
I'd say even a 2.5% fee could make sense if you're reaching minimum spending on a credit card, or are trying to spend a certain amount on a credit card to unlock a reward. It could even make sense for a card offering 2x points on everyday spending, like the Blue Business Plus. If the Citi Double Cash starts earning 2x ThankYou points per dollar, that would be a game changer for using Plastiq.
So while Plastiq isn't a service I use for everyday bill pay, there are plenty of circumstances where it comes in handy.
Do you use Plastiq? If so, under what circumstances?
The post Is Paying Bills With Plastiq Worth It? appeared first on One Mile at a Time